Come with me on an extraordinary adventure through the awe-inspiring Sinai peninsula in Egypt. This journey promises to intertwine ancient history and breathtaking landscapes, leaving you with unforgettable memories.
Our adventure begins with a thrilling exploration of Canyon Salama and a captivating 4X4 tour of Wadi Ghazala's untamed beauty, a true feast for the senses. At Ein Khudra, you can immerse yourself in the enchanting oasis, surrounded by stunning natural wonders that will leave you in awe.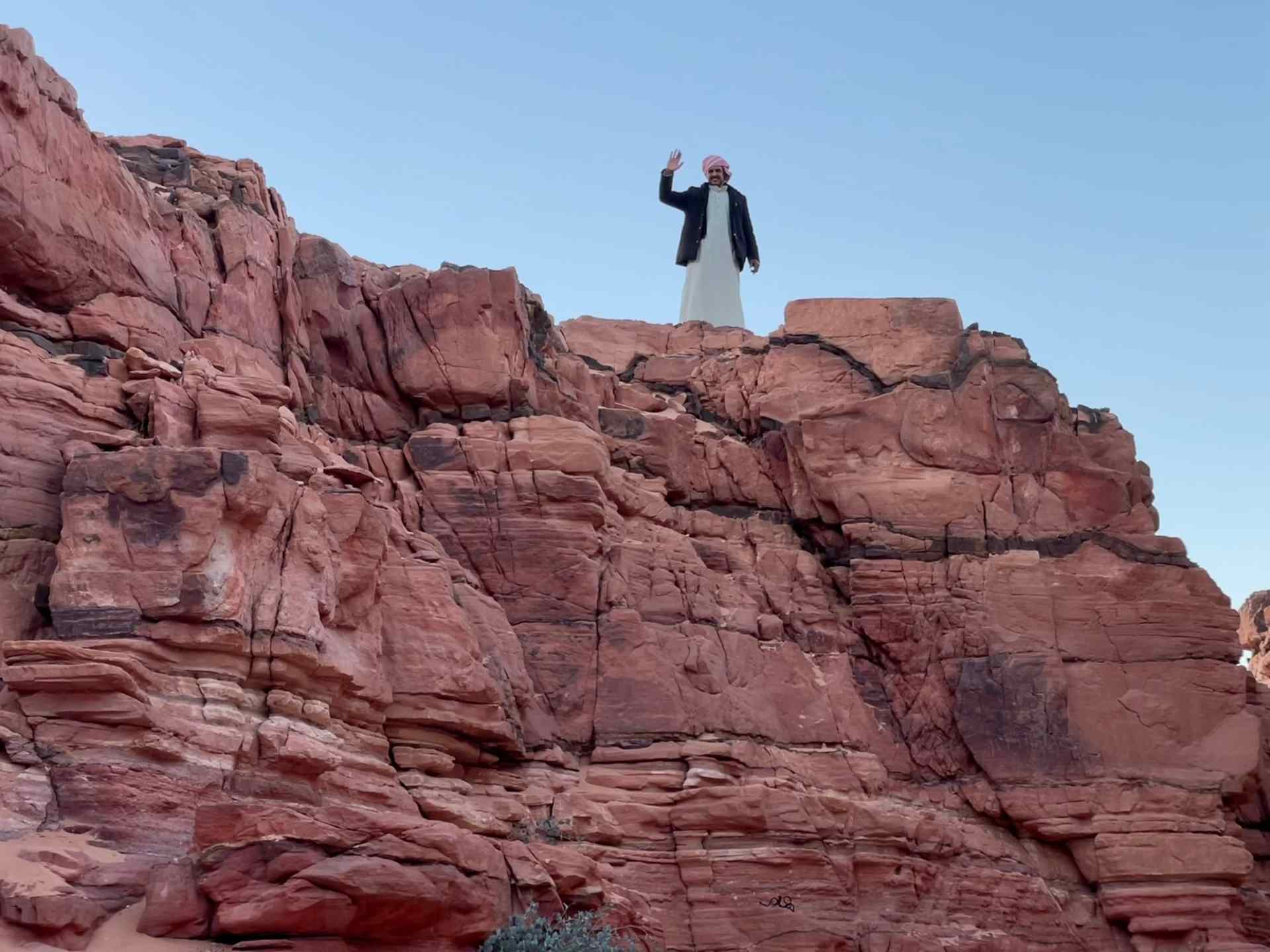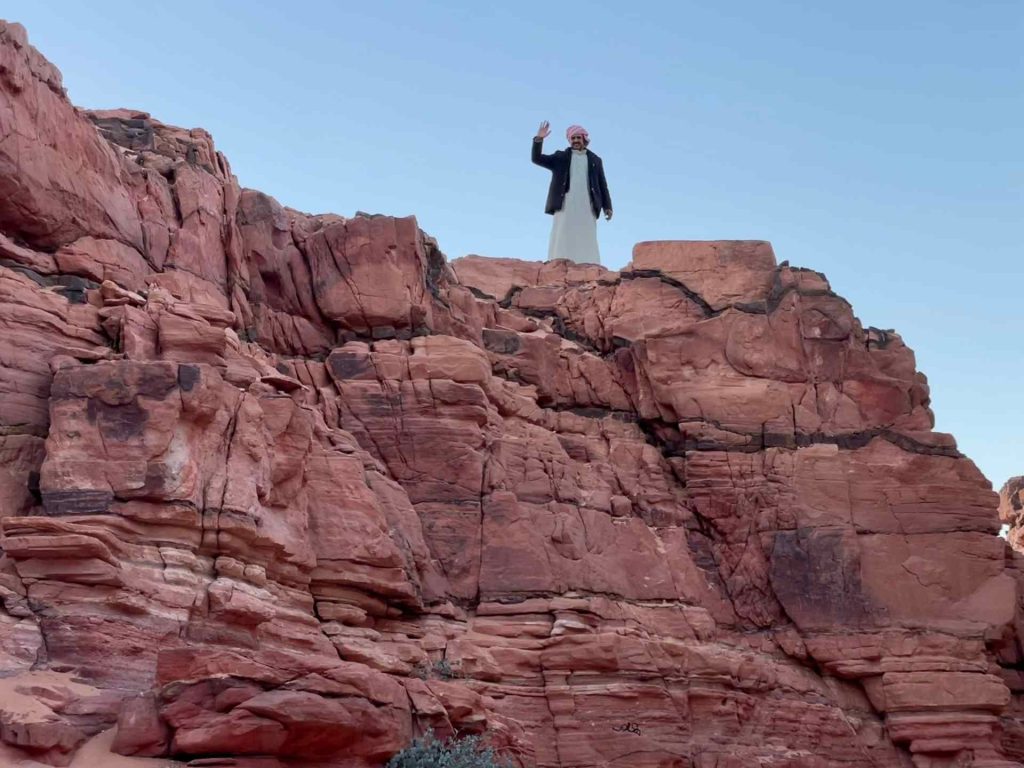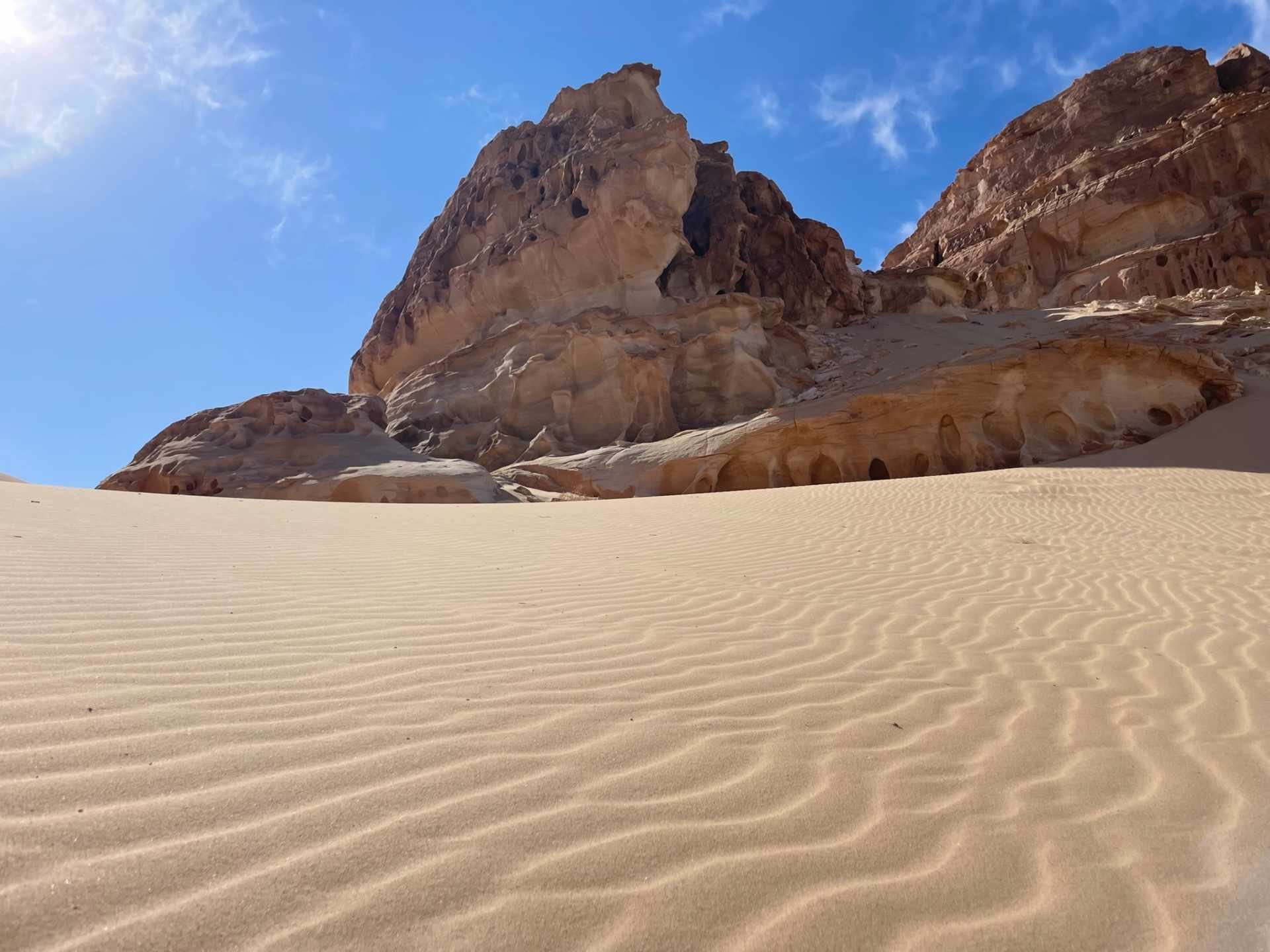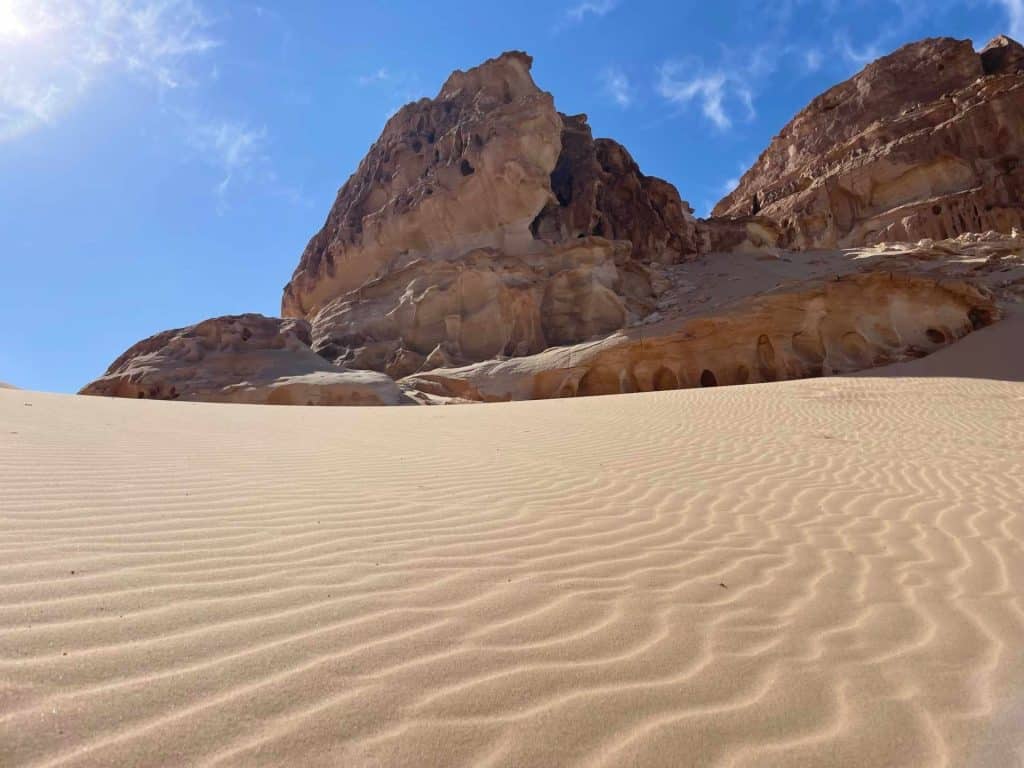 Prepare for a spectacular journey through Sinai's amazing canyons – a maze of colorful rock formations. The unevenly structured canyons were created millions of years ago due to receding water from the Red Sea and erosion of sandstone and limestone. We'll trek through the stunning beauty of Colored Canyon, White Canyon, and Zig Zag Canyon, where nature's awe-inspiring sights will leave you amazed and delighted.
Next, we will visit the remarkable, historic St. Catherine's Monastery, one of the world's oldest continuously functioning Christian monasteries, dating back over 1,500 years. The monastery holds immense significance for pilgrims and history enthusiasts, with an extraordinary collection of ancient manuscripts, icons, and religious artifacts. St. Catherine's Monastery is also renowned for its connection to Moses and the biblical story of the Burning Bush.
From there, we'll embark on an inspiring climb up Mount Musa (aka Mount Sinai), a majestic mountain believed to be where Moses received the divine revelation of the Ten Commandments from God. Climbing Mount Musa is an awe-inspiring spiritual and physical ascent journey, with breathtaking vistas at every turn.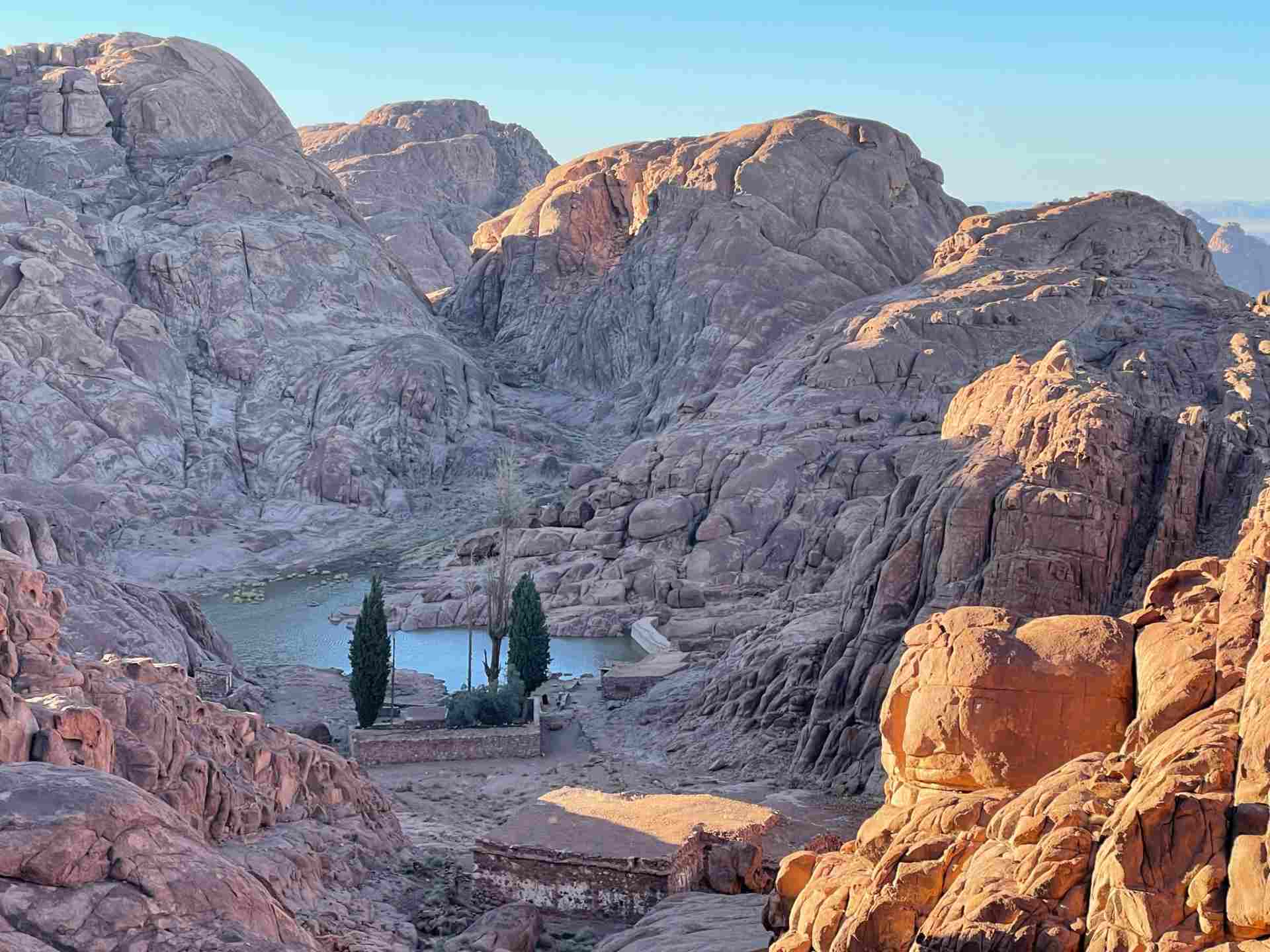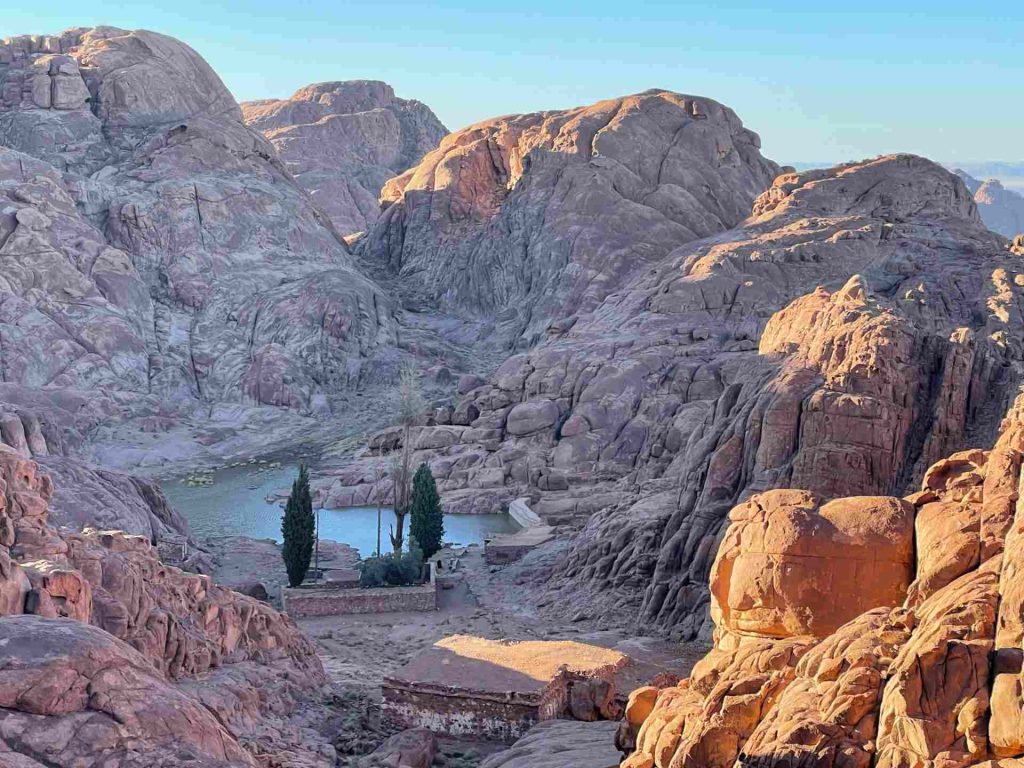 Our journey concludes with relaxation and rejuvenation at the world-renowned beaches of the Red Sea, a perfect way to unwind after an adventure-filled exploration of Sinai. Don't miss the opportunity to snorkel in the crystal-clear waters of Nuweiba, where a kaleidoscope of marine life awaits, promising an unforgettable underwater experience.
Get ready for an enchanting fusion of history, nature, and adventure as we embark on this captivating journey through Sinai, Egypt, where cherished memories and endless fun await.